Event Location

- 657 Garden Ave, Mt Vernon, NY





Date

- Saturday, February 12th





Time

-

9AM-11AM

(Registration Time)





Pricing*

-

$45

/player
*Pricing is higher for indoor events due to the costs of the facility. Normal pricing is $40/player.



Note - $40 team ref fee that covers your team for the entire tournament (can play up to 5-7 games)





Event Overview

- This Ska'moog Event is a one-day Flag Football Tournament. With Player Stat-Tracking, Team Power Rankings, FREE Photos, and a chance to earn an invite to the Tournament of Champs to play against the best teams in the tri-state area, this is an event you will not want to miss!



Winner Receives




- Free entry to 3/26 Union County Tournament




- Power Ranking Points to help earn your invite to the Tournament of Champs where you could win $2,500 in Prizes and earn the coveted BLACK Jerseys.




- Banner Photo
Tournament Entry - 3 Game Min
FREE Division Highlight Video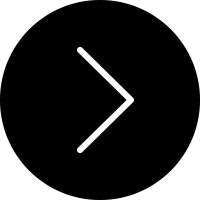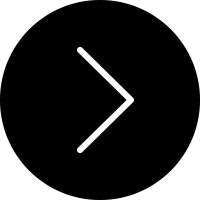 MVPs, Player and Team Stats
We provide you

MORE

value for LESS
The Tournament

WINNER

RECEIVES:
CHAMPIONSHIP TROPHY!
The Winner will take home our signature Ska'moog championship trophy!
Power Ranking Points!




Winner receives valuable Power Ranking Points to help earn an invite to play in the TOC to compete against the BEST teams to win the coveted BLACK Jerseys and $2,500 in prizes!
3 Reasons You Can't Miss This Tournament
1) Competition and Fun - The Winner earns valuable Power Ranking points
Looking for a challenge? The Pro A Division Winner receives valuable Power Ranking Points to help your team earn an invitation to the Tournament of Champs where you can earn the coveted BLACK Jerseys and $2,500 in Prizes.
​
2) One-day tournaments fit your schedule
Tough to commit to a loooong 12-game season? Ska'moog's one-day tournaments are designed to fit your schedule. So no matter where you are in your life, you can rally your squad two or three times a year to come out and compete.
​
3) You deserve better = EXPERIENCE SKA'MOOG FLAG FOOTBALL!
We are players and we care about your experience. With Player and Team Stat Tracking, Tournament MVPs, Team Power Rankings, Free Tournament Photos, Game Jerseys, and more, Ska'moog is different - come experience the new age of Flag Football!
1. Tournament Format




- One Day 5v5 Flag Football Tournament




- Guaranteed 3 Games (Max of 5-6)




- 2 Round Robin Games for Playoff Seeding




- Single Elimination Playoffs (All Teams Make Playoffs)





2. The Ska'moog Combine

(not at indoor events)




- QB Accuracy Challenge




- Laser Timed 40 Yard Dash




- Endzone Leap




- Tire Flip





***Combine drills rotate each event. Set a NEW Record and WIN A CUSTOM Hoodie & $100 in Prizes





3. Extras




- Music, Hydration Stations, Main Tent (with Schedules and Live Standings Updates).
Field Size*
- Length - 50-60 yds
- Width - 20-25 yds
- Endzones - 5-8 yds
​
*Sizing changes based on tournament location
​
Goal of Rules -

Our gameplay is designed to be fast, engaging, and fun. Everyone is involved and we allow a lot flexibility in the rules to change up your gameplan with different blitzes and blocking schemes
​
Key Rules - Pro A
- 15 Minute Running Halves
- All Players are eligible to catch passes
- Open Hand Contact Blocking
- Live Rush
- Bump & Run Coverage
- 5 Downs to Score (No First Downs)
- Pass Interference is a spot foul on defense
- Safeties